Meet Kristen White, our new staff member
Posted in In the News item | Tagged GEMS, Staff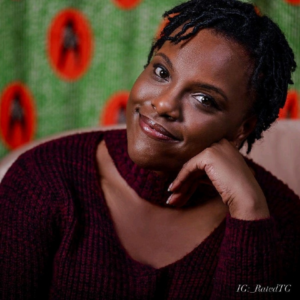 Kristen White is our new Event Manager and Access Coordinator  
Kristen will be in charge of our informal spaces (i.e. McShain, Reynolds, etc.) and outdoor venues, and address all accessibility concerns. She will also be in charge of summer conferences and supervise our student staff.
She discovered her passion for arts and performances as a child. While growing up in Silver Spring, Maryland, Kristen shadowed her mother who was the choir director at her community's church. She also attended a lot of concerts as a teenager.  
Before coming to GU, Kristen worked as a Stage and Production Manager in Baltimore and as Event Production Coordinator here in D.C.
She has always liked to organize events that bring people from different backgrounds together. That is why Kristen enjoys working on campus, surrounded by folks that are defining who they are while getting a degree.
What is your favorite part about working at GEMS?
"It's a very happy place. It feels like a very positive environment, you are surrounded by people who are working on their professional skills and simultaneously learning."
What is your goal while being at GEMS?
"I hope to be here for a long time and hoping taking advantage of the tuition assistance program and further my education while I'm here."
What do you like the most about GU so far?
"I really like the people and the environment. Definitively the attitude of people here is positive, accepting and open."